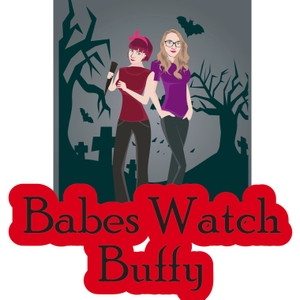 Cate's back in action, Gentle Listeners! And just in time to discuss one of her favorite episodes, Earshot! Equal parts Comedy and Tragedy, this episode inspires a multitude of thoughts and feelings from Buffy fans. There's a lot of ground to cover with Jonathon alone, but there's so much more to explore when we get an inside glimpse into the minds of each Scooby! And on top of all that, this episode would still be one of our favs just for the delicious Band Candy revelations.
Suggested Talking Points: True Crime Binges, Inserted Clocktowers, Lazy Teleportation, and Hatefucking Shakesbros
Special heads up for Chicago Babes - Hope to see you all at Slayathon on June 17th!
http://slayathon.org/