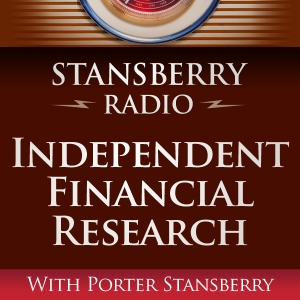 Porter returns from the New Orleans Investment Conference to tell listeners about the panel he was on with Dr. Alan Greenspan.
 
I was surprised at what Porter had to say about the "Maestro's" thoughts on the Fed's balance sheet... and gold.
 
I ask Porter for his thoughts on the Federal Reserve's decision to end quantitative easing. In typical Porter fashion, you'll hear candid thoughts on the potential ramifications of unwinding their debt.
 
Porter also interviews the largest land-owner in Argentina and legendary hard-asset investor Eduardo Elsztain. Porter has been following his career for over a decade. You'll hear why now could be a great time to invest in Argentina.
 
Porter also makes a bold prediction for Tesla. He believes it will have a major announcement that will shock investors in the next 12 months.
 
 
This is one of those shows when Porter is in rare form.