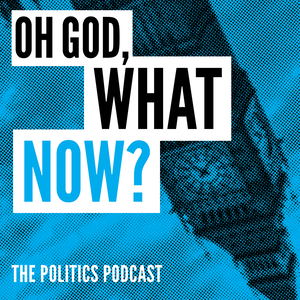 On the eve of what looks like a not-great election day for everyone who isn't Boris Johnson, the SNP, a Labour metro mayor or Count Binface, are we witnessing the final mopping up of the 2019 General Election? The Independent's sketchwriter TOM PECK joins us for Election Doomwatch '21. Plus, the Conservatives pack cultural institutions in an act of Home Counties Orbanism. And why do politicians insist on being photographed with pints? 
• "If I could tell you why people aren't angry, believe me I'd have put it in the column." – TOM PECK. • "The Government seems to be trying, without any sense of irony, to cancel cancel culture." – NAOMI SMITH • "Saying it's 'the same old Tories' doesn't work when a load of people have just voted for them for the first time" – TOM PECK • "Come on, what kind of country would lower itself to allowing Brad Pitt to live there?" – IAN DUNT on points-based immigration  • "Sleaze is shagging your secretary… What's going on now is straightforward corruption." – TOM PECK 
www.patreon.com/ohgodwhatnow
Presented by Dorian Lynskey with Naomi Smith and Ian Dunt. Produced by Andrew Harrison. Assistant producers: Jacob Archbold and Jelena Sofronijevic. Audio production by Alex Rees. OH GOD, WHAT NOW? is a Podmasters production. See acast.com/privacy for privacy and opt-out information.