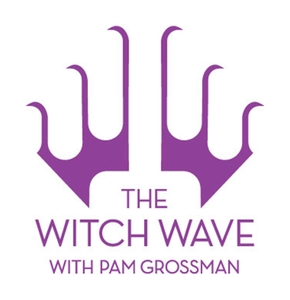 #71 - Elissa Washuta, Author of White Magic
05.05.2021 - By The Witch Wave
Elissa Washuta is a member of the Cowlitz Indian Tribe and a nonfiction writer. She is the author of White Magic, My Body Is a Book of Rules, and Starvation Mode. With Theresa Warburton, she is co-editor of the anthology Shapes of Native Nonfiction: Collected Essays by Contemporary Writers. She's a National Endowment for the Arts Fellowship recipient, a Creative Capital awardee, and an assistant professor of creative writing at the Ohio State University.
On this episode, Elissa discusses her examination of Native American and white culture in her work and magical practice, how to approach life like a mystic detective a la Twin Peaks' Agent Dale Cooper, and why writing is the ultimate spell.
Pam also talks about balancing belief and skepticism, and answers a listener question about the revelations and risks of paying attention to synchronicities.
Our sponsors for this episode are Tarot for the Wild Soul, Witch Baby Soap, Mithras Candle, BetterHelp, and Hag Swag