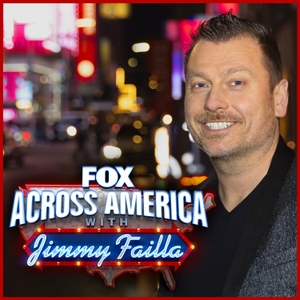 On Fox Across America with Jimmy Failla, Jimmy is joined by "Outnumbered" co-host Emily Compagno to discuss Biden's federal vaccine mandates and Fox Nation host Tomi Lahren to look ahead to Tuesday's California Recall Election and the message that California has sent to Gov. Gavin Newsom.
[00:00:00] 12:06 pm - 9/11 Ceremonies over the weekend
[00:15:10] 12:26 pm - Some compare 9/11 attacks to January 6th insurrection 
[00:18:18] 12:35 pm - Trump slams Biden, says he's "incompetent"
[00:34:59] 12:56 pm - Cat takes a fall at College Football Game on Saturday
[00:36:40] 1:06 pm - Biden's vaccine mandates
[00:52:03] 1:26 pm - Biden says we are now in a "pandemic of the unvaccinated"
[00:55:01] 1:35 pm - "Outnumbered" Co-Host Emily Compagno
[01:13:23] 2:06 pm - Sec. Blinken faces questions on withdrawal from Afghanistan
[01:25:16] 2:23 pm - California Recall Election
[01:31:44] 2:35 pm - Fox Nation Host Tomi Lahren