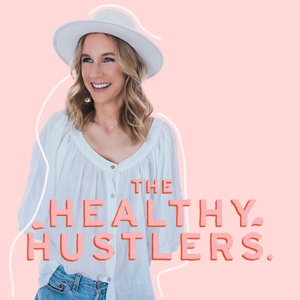 Emily Skye // Unplanned home birth, the power of breathing & empowering others to be their best
11.26.2020 - By The Healthy Hustlers Podcast
This episode is brought to you by Pure Harvest new range of delicious nut milks', available in three dairy-free flavours: Nut Bliss, Lust Almond, and Creamy Cashew, you'll never have to worry about having ordinary milk again.
Today, I'm joined on the microphones by personal trainer and mum of two, Emily Skye.
With an online community of millions of women around the world, Emily is one of the leading forces in the online fitness space. Driven, hardworking but most of all the kindest soul, Emily empowers women to become stronger and empowered through fitness and food.
With a strong belief that the best you can be is strong and happy, Emily shares her personal learnings from years of self-discovery and motherhood both online and through her app, Emily Skye Fit in order to help others achieve their goals, have a realistic approach to health and fitness and while empowering them to have a positive mindset.
The co-founder of James Cosmetics, a luxury face mask brand, Emily is inspiring millions to chase their dreams while living a life of happiness and good health.
Since birthing her second child at home on her lounge floor, I have been dying to chat with Emily to find out a little more about her crazy birth experience. In this healthy conversation, we dive right into it, while also chatting about the importance of gratitude, the power of healthy routines and how to master the mind.
This chat is high vibes, you'll get the best dose of Emily's infectious personality and a true insight into why she inspires so many.
Thanks to Pure Harvest for making this episode possible. NOM Milks are available from selected leading independent supermarkets and health food stores Australia wide.
Checkout Pure Harvest full range of natural and organic products: thttps://pureharvest.com.au/
Follow Emily: https://www.instagram.com/emilyskyefit
Get Emily's App, Emily Skye Fit: https://emilyskyefit.com/join-us
Check out James Cosmetics range of luxury masks: https://aud.jamescosmetics.com/
Follow your host, Madelyn: https://www.instagram.com/madelyncarafa
For all podcast updates and guest announcements follow: https://www.instagram.com/thehealthyhustlers
Join me and other hustling females in our supportive Facebook Community: https://www.facebook.com/groups/288287145154102
Download your FREE HEALTHY GUIDES: https://www.thehealthyhustlers.com/healthy-guide