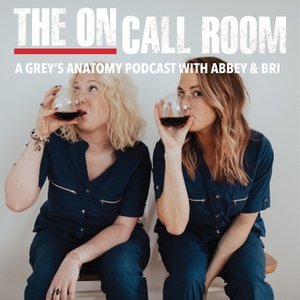 Last night was The Emmy's. Abbey and Bri discuss Sandra Oh's career before, during, and after Greys and respond to her being ROBBED of The Emmy.
They reference a couple articles in this episode, if you are interested in reading the full interviews please see the links below!
https://www.hollywoodreporter.com/live-feed/sandra-greys-anatomy-exit-i-704438
https://edit.hollywoodreporter.com/news/sandra-reveals-what-made-her-say-yes-killing-eve-1114129
https://www.tvguide.com/news/emmys-2018-sandra-oh-nomination/
https://www.vogue.com/article/killing-eve-bbc-sandra-oh-interview
SPONSORS:
www.thisisaday.com
Use code OnCallRoomxADAY for 20% off your first order! DO IT!
Donate TODAY and receive bonus episodes AND the opportunity to cohost with Abbey and Bri!
Visit:
www.patreon.com/theoncallroom
Also leave a review -- you're already on the page to do it!