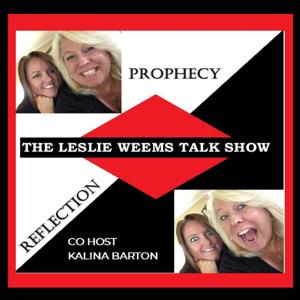 Military News & Prophecy from Around the World
Included are samples of prophecy from Leslie Weems book(s): Wake Up! The End Is Coming!  And my third book currently in the works
Kalina and Leslie feel it is important to educate you on what is really going on in the world. Imagine how our news today uses propaganda to surpass what is really going on. It is up to each of us to stay informed to protect ourselves, especially in the US. Our show this week is to highlight events with supporting prophecy about world affairs.
News Highlights – We will discuss
·     Waterway Rights   ·     War cries and how close we are to the start of WWIII & WHY? ·     Tower of Babel and its significance ·     The World Climate  
Leslie will discuss the waterways and how they are impacting global peace and Kalina will discuss how our world is quickly changing and its effects on humanity and our environment. Be a Patreon and have access to more showsSupport this show http://supporter.acast.com/leslie-weems-talk-show. See acast.com/privacy for privacy and opt-out information.