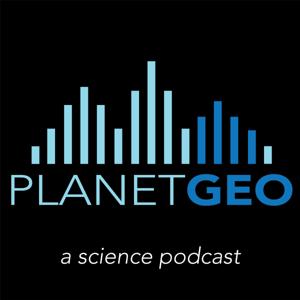 Join us as we re-release of our favorite interviews that we have done, with one of the truly great climate scientists and communicators, Professor Michael Mann!
Michael Mann, Distinguished Professor at The Pennsylvania State University, has a long history of studying and discussion climate change.  His new book, titled The New Climate War, is out now!
In this episode we interview Mike about his journey in academia, what the new climate war is all about, and what he sees as the best path towards solutions.  We discuss how last climate war has ended, what we all can do to fix the problem, and how Dr. Mann sees the future working out.
Remember to leave us a rating and a review, and share PlanetGeo with your friends! Follow us on all the social medias @planetgeocast.
Dr. Michael E. Mann received his undergraduate degrees in Physics and Applied Math from the University of California at Berkeley, an M.S. degree in Physics from Yale University, and a Ph.D. in Geology & Geophysics from Yale University. Dr. Mann was a Lead Author on the Observed Climate Variability and Change chapter of the Intergovernmental Panel on Climate Change (IPCC) Third Scientific Assessment Report in 2001 and was organizing committee chair for the National Academy of Sciences Frontiers of Science in 2003. He has received a number of honors and awards including NOAA's outstanding publication award in 2002 and selection by Scientific American as one of the fifty leading visionaries in science and technology in 2002. He contributed, with other IPCC authors, to the award of the 2007 Nobel Peace Prize. He was awarded the Hans Oeschger Medal of the European Geosciences Union in 2012 and was awarded the National Conservation Achievement Award for science by the National Wildlife Federation in 2013. He made Bloomberg News' list of fifty most influential people in 2013.  In 2014, he was named Highly Cited Researcher by the Institute for Scientific Information (ISI) and received the Friend of the Planet Award from the National Center for Science Education. He received the Stephen H. Schneider Award for Outstanding Climate Science Communication from Climate One in 2017, the Award for Public Engagement with Science from the American Association for the Advancement of Science in 2018 and the Climate Communication Prize from the American Geophysical Union in 2018. In 2019 he received the Tyler Prize for Environmental Achievement and in 2020 he received the World Sustainability Award of the MDPI Sustainability Foundation. He was elected to the U.S. National Academy of Sciences in 2020. He is a Fellow of the American Geophysical Union, the American Meteorological Society, the Geological Society of America, the American Association for the Advancement of Science, and the Committee for Skeptical Inquiry. He is also a co-founder of the award-winning science website RealClimate.org.
——————————————————
Instagram: @planetgeocast
Twitter: @planetgeocast
Facebook: @planetgeocast
Email: [email protected]
Website: https://planetgeocast.buzzsprout.com/