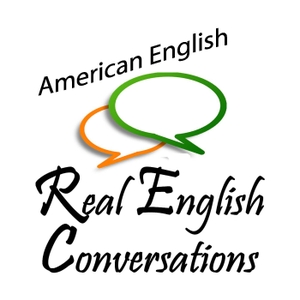 English learners from all over the world often dream of having a complete English language immersion by spending a significant amount of time living in an English speaking country.
In this English podcast, we share some advice about our own experiences and problems related with living abroad (in our case, living in Mexico/learning Spanish).
You will also hear about common situations and difficulties our students facing with reaching fluency while living abroad in English speaking countries.
Hopefully, this English podcast episode will give you a better idea of how to structure your English immersion trip abroad to get the most out of your experience and plan ahead!
** Introduction: **
Students: Hello. Hello. Hello. Hello. I am from Japan. Brazil. Thailand. Uruguay.
Thanks to Real English Conversations, I got a part-time job.
I can practice with a native speaker and other members of the community. It's really good.
I have improved my understanding of native speaker.
Thumbs up and big thanks to Amy and Curtis.
Amy: I am so proud of these students and the progress they've made since becoming a member with us. If you're looking for a different way of learning and to finally break through your own barriers, it's time to join us as a member. You'll have access to lessons designed to improve your speaking and listening fluency that you can study online any time it fits your schedule. You'll also be able to have real conversations with Curtis, myself, and these incredible members. Head over to RealEnglishConversations.com to learn more and get started.
Curtis: Hi, everybody, it's Amy and Curtis from RealEnglishConversations.com. And we're going to do something a little bit different for this podcast. What it is, it's going to be kind of like how we used to give the Real English Tip in our conversation podcast but in more depth, more explanations with advice on really important things that you need to do and need to work on during your English studying and English learning journey. So, what are we going to focus on in this first episode, Amy?
Amy: Today we're going to be talking about learning a language in an immersion situation, and I'm going to say "so-called immersion" because I don't think that the majority of cases are "true immersion." So in your opinion, Curtis, what does "immersion" mean?
Curtis: Immersion means that you're working, you're living in your target language, you're exposed to the language – like you guys – English. It's going to be an English immersion situation. If you're working in it, if you're interacting, having everyday typical...
Amy: Your household.
Curtis: Your household is...
Amy: You have somebody in English.
Curtis: Yeah. Exactly.
Amy: Yeah. So, immersion is 100% you work in English, you're at home, there's probably a native speaker there that's interacting with you, and of course when you're sleeping, you're not studying. But this is what immersion actually is. And for most of us we don't really hit this point. I have a few different categories of people and I'm going to talk a little bit about the typical situations that they face so that we can look at the reality of immersion and how much immersion they're actually getting. Okay?
Curtis: Okay, great.
Amy: So for people that are already living abroad, this is really, really going to depend on whether they're working or not, right? So, for example, can you talk about a really common situation that you see with the students that you teach, for example, in the private lessons?
Curtis: Right. Yeah. About 25% or 30% of my students are living in an English-speaking country now or have immigrated to it.