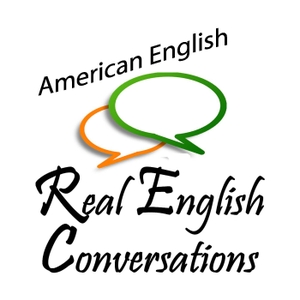 In this English podcast about Mother Nature, we are talking about Mother Nature and some of the powerful things we have seen this year: earthquakes, hurricanes, flooding, and droughts. In the Real English Tip, we have some advice that is easy to apply and it can really help you to get motivated and start seeing progress with your English skills.
Get our most recent English podcast lesson is always available to download for FREE if you come to our website. Visit our English conversations page to get the transcription plus the speaking and listening exercises that are always included with each lesson.
 
Have you joined our mini-course yet?
If our lessons seem interesting to you but you're not sure how to study them, you need to try this course! We've put together 8 lessons that show you some of our best tips and techniques to study real conversation lessons to:
* Improve your listening faster
* Speak with more confidence and fluency
* Learn the MOST important words that you need to know.
You can join this mini-course here at our website. It's completely free to join but the lessons are extremely helpful!
Additional Links from this English Podcast:
Follow us on Facebook, Twitter, or Google +, YouTube
Join our email list to get updates when we publish new podcasts or lessons
English Podcast about Mother Nature
When we talk about 'Mother Nature' we are talking about powerful forces that are caused naturally by the earth. Some examples are volcanos, earthquakes, hurricanes, snow storms. Nature is very powerful compared to the structures we build to protect us! An earthquake can collapse a huge building in seconds or cause a massive wave (a tsunami). These
This conversation talks about some natural disasters we have seen during 2017 and some of the ways they have affected the people and communities where nature has caused devastating disasters that have caused many deaths as a result.