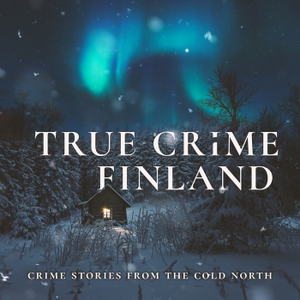 In 2012, a tragic story about a severely bullied teenager made the headlines all over Finland. But not everything was as it seemed at first glance.
This episode deals in part with suicide and bullying and will not be suitable for all.
Podcast promo for this week: Evidence Locker
I will be going to the True Crime Podcast Festival in Chicago next summer, on July 13 as a registered podcaster. For more information and tickets, please visit www.tcpf2019.com
The voice of Elisa in this episode was Jenna Jourio, thank you so much!
I'm putting together an AMA episode for my Patreon anniversary! If you have a question for me, please send it in at: https://goo.gl/forms/g7KE79bmU8AouiHf2
Big thanks go out to Karin and Tyler for becoming new Patrons and Lisa for updating their pledge! On Patreon, you can donate as little as two dollars a month and in return,  get exclusive access to scripts, bonus episodes on various topics and other nice rewards. Visit the page at https://www.patreon.com/truecrimefinland
Art is by Mark Pernia
Music is "Night" by VVSMUSIC
My art store: https://society6.com/minnanen
Podcast swag store: https://www.redbubble.com/people/tc-finland/shop?asc=u
Email: [email protected]
Website: https://truecrimefinland.squarespace.com  
Facebook group: https://www.facebook.com/groups/507039419636994/  
Twitter: tc_finland