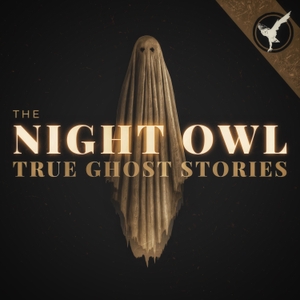 After hearing an impressive number of first-hand paranormal experiences from Austin night club Elysium, the Night Owl team will return with clairvoyant Sara to see what validations she might make or what new discoveries rise to the surface. However, with this particular case, Stephen finds himself facing a lot of new challenges. Never before has the team entered a case with an owner who possesses the same gift as their clairvoyant friend. Going deeper into this investigation, Stephen is unable to shake the thought of their friend Sara picking up entirely different things than Elysium owner Sara Wickham, and what that would mean? Another obstacle was the undocumented seedy history of this property, rumors of a hidden brothel and the many spirits haunting the space believed to be tied to that secret part of the buildings history. Elysium will be the first case in a long time that makes Stephen question himself all over again - if ghosts could possibly be real, or if they're merely figments of our imagination.
COVID-19 Business Relief Spotlights:
OH BOY! Printshop is one of many local businesses hit hard by the times. But what amazes me about OH BOY is how in a time where they need help, they step up and offer help to other. The OH BOY team have designed a few shirts with proceeds going directly to the "Stand with Austin" fund. Your purchase will not only help OH BOY! Printshop during this difficult time, but will also benefit an incredible local community foundation dedicated to improving the lives of Austinites affected by COVID-19. Go to ohboyprintshop.com, and purchase a #standwithaustin tee. You can also support OH BOY directly by purchasing any of their brand tees.
Buenos Aires Café has their All Day menu for TAKEOUT & delivery AND are giving out great DISCOUNTS! Visit buenosairescafe.com
PROMO CODES:
CHIMI10 - 10% discount on any online order.
FRIENDS15 - 15% on orders $50 or more!
Bottles of wine are also available for DELIVERY service only.
Elysium had to close its doors and cancel all events through May 1st. They are currently in the planning stages of some online activities to help you have fun while still practicing social distancing. Like and follow along on the Elysium Nightclub Facebook page and the Elysium Sunday 80s Night Facebook group. You can also support Elysium directly with PayPal at [email protected]

At Pioneer Farms, it's not just the historic buildings, resident spirits, and people that tell the tale of the 1800s farm, it's the animals, too! Right now, the donkeys, horses, longhorns, and chickens are in desperate need of your help. A small donation of $10 can buy 60lbs of hay, $15 can buy 50lbs of food pellets, and $25 can help keep animals fed for almost three whole days. Visit pioneerfarms.org/animalfeeddonations.
The Clay Pit is offering their full menu, wine options, and three different meal packages that can feed a family of four and come with naan or roti as well as samosas, chutney, and rice. Available for pick-up or our favorite third delivery party app. Visit www.claypit.com
The Spiderhouse Cafe is closed temporarily, but several of the on-site food trucks there are still offering to-go and delivery options. The food trucks in operation are Always Hungry, Arlos, Kitchen for the Soul and Milky Way Shakes. Be sure to support them during this time as well. Visit spiderhouseatx.com/food-trailers/
Our friends at Royal Legion Tattoo have closed their doors through May 1st.
To make an appointment for when they reopen, DM them via Instagram @royallegiontattoo. Ray, Natalie, David, and Heather all have artwork available for purchase on their individual IG accounts. Ray @flawless.wallace.tattoos, Natalie @natpowertat, David @therewillbeblack, and Heather @heatherhillyall.
City Alchemist is temporarily closed, but they are still providing readings, products and spiritual work through their site at cityalchemist.co
To support us: patreon.com/thenightowlpodcast