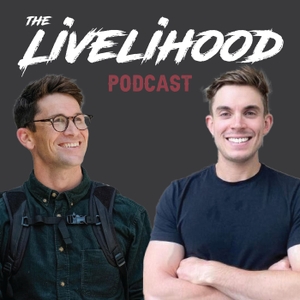 EP#46 - Is Social Media Polarising Society and Heading Us Straight Into Civil War?? Netflix Documentary Social Dilemma Explored
09.17.2020 - By The Livelihood Podcast
In this episode we debate the latest documentary called Social Dilemma on Netflix. 
@JennnRavenna - Twitter
"The Social Dilemma on Netflix is maybe the most important documentary of the year. 
We know we're being manipulated by social media & having our psychology used against us. 
This exposes truths about big data, manipulation, & warnings from the people who designed social media."
We explore this new era of surveillance capitalism and try to work out where we stand on the morality of using these platforms to advertise products. In order for us to know where our businesses stand in the modern age of the internet it's important to understand these issues thoroughly to make the right choice.