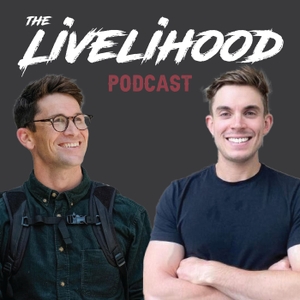 EP#70 - Luke Sold His Business After 10 Months! + Investing In Businesses & Alex's New Product Launches
03.27.2021 - By The Livelihood Podcast
Big News - Luke sold Van Woof! If you don't follow the show, here is a brief summary - 
Van Woof was started as a 2 week competition between Luke and Alex to see who could make the most money selling products on Etsy. Luke went on to be featured on the BBC, The Side Hustle Show and sell nearly $400k of pet portraits in 10 months!
Luke decided to sell the business, and we discuss why and what Luke's future plans are.
We briefly go into some small investing strategies that we use, and companies both of us are invested in.
Alex has spent the last couple of months designing some new products. We discuss what Alex should do to market those products.