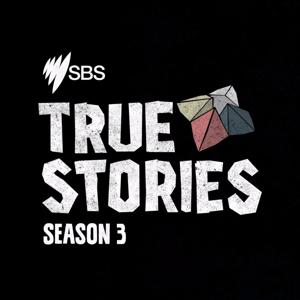 Dr George Duncan's body was pulled from the River Torrens in 1972. At the time, homosexuality was illegal. Police were the suspects in the murder. It's a case that's gone on to become one of South Australia's most notorious unsolved murders, altered history for for all gay men in the state.
Listed as iTunes Best Podcasts of 2015, True Stories returns with Season Three: a special five-part investigation into the untold true stories of Adelaide's gay-hate murders, told by award-winning Australian journalist, Mark Whittaker. The series is adapted from Mark's true crime long-read which will be published online at the end of the series.
True Stories Season Three is inspired by the SBS network event Deep Water - a drama, documentary and online investigation unearthing gripping true crime stories and a buried chapter of Australia's recent history.
sbs.com.au/truestories
Journalist: Mark Whittaker
Producers: Gina McKeon & Martin Peralta
Mix, Music and Sound Design: Martin Peralta
Additional music: Gonzalo Peralta
Illustrator: Jeremy Lord
Additional material: ABC Archives
Commissioned by: Ben Naparstek & Kylie Boltin
Actors: Laurence Coy & Chris Leben
#SBSTrueStories
True Stories is commissioned and produced by Australia's multicultural broadcaster, SBS.
StorytellingDocumentarytruecrimePodcast