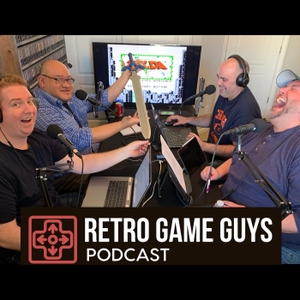 In this episode the guys play the city building game SimCity for the SNES. Learn what inspired programmer Will Wright to develop the game, why SimCity took years to get published, and what "holy grail" version was discovered just a couple of years ago. The guys also try a special "gift" from one of our listeners. 
Dustin has been waiting a long time to play a game that does not involve jumping or twitch reflexes. Will he be able to finally take down Zack and end his score competition win streak? Or will the "Infrequent Gamer" Alex surprise everyone?
Don't miss an episode: Subscribe and follow us!
Twitter, Facebook, Instagram @retrogameguys
Learn more about the guys: retrogameguys.com
Contact [email protected]