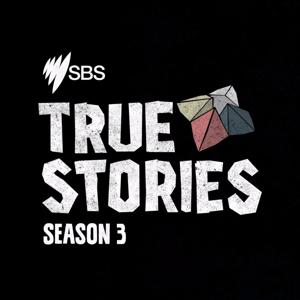 This is the late 80s in regional NSW. The time of revolutionary politics and revolutionary artists. A time that made its mark on award winning author, poet and rapper, Omar Musa.
iTunes Best Podcasts of 2015

Season One, 'High School' celebrates the good, the bad and the ugly of those complicated years, told by Australia's best emerging and early-career writers.

sbs.com.au/truestories
Small Town Boy, Big Town Book is written and read by Omar Musa.
Music & Sound Design: James Cecil
Executive Producer: Kylie Boltin
Producer: Megan Gibbon
Illustrator: Stella Leuna
True Stories is commissioned and produced by Australia's multicultural broadcaster, SBS.