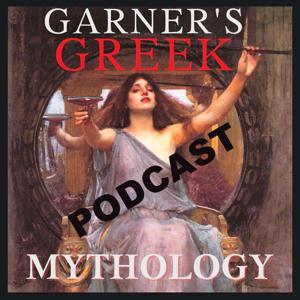 ... Welcome to Episode 18. Here we open Pandora's Box, and inside, to our horror, we find ... the Fates and the Furies.
All divine, the Three Fates and the Three Furies were daughters of the ancient being Nyx, who was herself the daughter of Chaos …
The Fates presided at every birth, determining a mortal's lifespan and occupation. The Furies were enforcers of natural laws and enacted vengeance on anyone who committed an unforgivable crime. Some say that the Furies were the original vampires, as they drank their victims blood ...
Narrated by mythologist and best-selling author, Patrick Garner, Garner's Greek Mythology is unlike any other Greek history series.  Here these divine beings are viewed as if they were anything but mythical...
If you love these podcasts, you'll also enjoy new stories about the gods in Garner's novel Homo Divinitas, now available as an audio book on Amazon.com and Audible.com.
(Musical score includes selections from Fesliyan Studios and Free Sounds Library. Many thanks to both.)
Support the show (https://www.patreon.com/garnersgreekmythology)