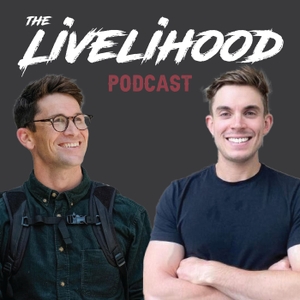 EP#68 - We Debate Luke's Latest Billion Dollar Business Ideas (seriously), Alex's Two £1,000 Sales Days & Why Being Insanely Rich Could Be the Right Goal
03.11.2021 - By The Livelihood Podcast
Luke is already thinking about his next business ideas...
He wants to build something big, but he doesn't know what he's talking about or doing, so he approaches Alex (who acts as his business creation consultant).
Enjoy while Luke pitches his 2 big ideas to you.
Also, Alex had 2 £1,000+ revenue days this week, which is a huge milestone when you are running a small business and we did a whole episode on it when Luke breached that number! So, congratulations Alex.