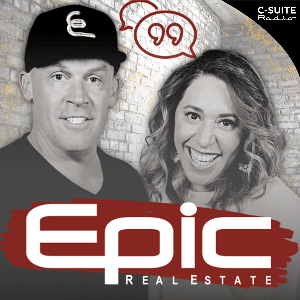 Epic Real Estate Investing
By Matt Theriault
What's Epic Real Estate Investing about?
Everybody NEEDS Real Estate. Anyone Can Do It. Not Everybody Will. Will You?
In the spirit of Robert Kiyosaki's Rich Dad Poor Dad and Gary Keller's Millionaire Real Estate Investor, and as an alternate to the Dave Ramsey, Jim Cramer, Motley Fool and Suze Orman shows… Matt Theriault, real estate investor, entrepreneur and host of the EPIC Real Estate Investing podcast will show you how to create wealth through conventional and creative real estate investing while improving your financial education so you will have the option to realistically retire in the next ten years, or less… and enjoy the good life while you're still young enough to do so.
This free podcast and course in real estate investing serves as a portal to multiple real estate investing courses making it a complete step-by-step and comprehensive real estate investing program and resource.