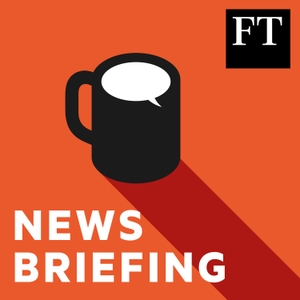 Today is the final day of the courtroom battle between Apple and Fortnite developer Epic games, which has accused Apple of abusing its position by forcing developers to distribute apps exclusively through the App Store. ExxonMobil faces a pivotal moment this week as shareholders have their say on what critics call an inadequate response to seismic shifts brought on by climate change. The chief executive of AstraZeneca, Pascal Soriot, insists that his company's Covid-19 has a future, and for the first time, the European bloc is allowed to arm governments in conflict zones, with money from a new €5bn fund known as the European Peace Facility. 
Tim Cook grilled over App Store fees as Epic battle reaches climax 
https://www.ft.com/content/86f8fa47-9a38-496a-9a34-e2fa58e9db2b
ExxonMobile climate battle reaches boardroom this week 
https://www.ft.com/content/1ce31524-3c21-4978-b6b8-2e6a13f50288?
AstraZeneca chief says 'vaccine has a future' after setbacks
https://www.ft.com/content/02c543e0-45a6-4189-94cf-30a5c3d5499d
"We need arms:' Europe's risky move to project its influence in conflict zones
https://www.ft.com/content/dd29eb4d-1fc0-4123-ada1-290c4c63d966?
 See acast.com/privacy for privacy and opt-out information.