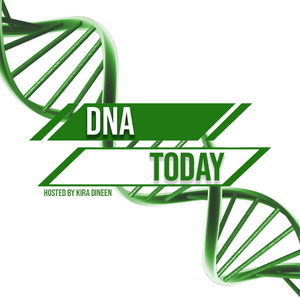 Erica Ramos is the 2018 President of the National Society of Genetic Counselors (NSGC). She builds products, programs and strategy in the genomics and genetic counseling arenas with expertise in rare disease and predictive genome sequencing. Erica is currently director and head of Clinical & Business Development for Geisinger National Precision Health.
This Episode We Discuss:
Elevator Pitch of Genetic Counseling
Ramos' Career Background
Goal of NSGC
Ramos' role as President of NSGC
Biggest Challenges in the Genetic Counseling Field
2018 NSGC Professional Status Survey
Executive Summary Available to Public
94% of GCs who took part in NSGC's 2018 professional status survey reported being satisfied with the profession.
An average full-time GC earns a salary of $88,000 USD.
There are over 4,600 certified GCs in North America, this is an increase of 95% compared to the number just 10 years ago in 2008.
There are 43 accredited graduate level training programs in North America.
Growth rate of the career between 2016-2026 is 29%, the average for all occupations is 7%.
2017 NSGC Member Benefits, Needs and Satisfaction Survey
Annual NSGC Conference, November 2018 in Atlanta, (See you there!)
Resources NSGC Provides
FindAGeneticCounselor.com
AboutGeneticCounselors.com
Genetic Counselor and You Webinar Series
NSGC Podcast Series: Leading Voices in Genetic Counseling
NSGC Digital Ambassadors (aka The Gene Pool)
Twitter List with all of us listed
For updates from Erica Ramos, follow her on Twitter. And explore some of the resources above that NSGC provides the public.
Stay tuned for the next new episode of DNA Today on October 5th, 2018. New episodes are released on the first and third Fridays of the month. Can't wait? There are 89 other episodes to explore in the meantime.
See what else I am up to on Twitter, Instagram, Facebook and iTunes. Questions/inquiries can be sent to Kira at info@DNApodcast.com.