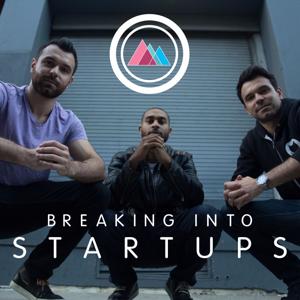 #125: Erik Torenberg - What Is Venture Capital? & How It Helps Job Seekers
08.13.2020 - By Breaking Into Startups
Not only a true believer in the power of networking, Erik Torenberg definitely walks the talk. Erik is big on community building and networking. He is known for organizing huge events as well as intimate meetups called On Deck, where they allow people to get to know each other on a personal level instead of a professional level.
Back in Michigan, Erik started his career by creating rapt.fm, which led him to go to 500 Startups, that also led him to become the first employee of Product Hunt. Later on, he started the Product Hunt Podcast. He then ventured into investing, having seeded notable companies including Omni, Metaverse, Bot.me, and Tribe.pm, to name a few.
In 2017, he launched a $100-million fund called Village Global, built around the concept of networking embedded in their company's DNA. He has curated a group of people including some of the world's greatest in technology - Amazon's Jeff Bezos, LinkedIn's Reid Hoffman, Marissa Mayer, Mark Zuckerberg - to believe in him. How did he do that? Let's find out!
Recently, he also launched another podcast called Venture Stories Podcast by Village Global. Another one of Erik's passion project is The Rise Awards, an awards series and community celebrating top talents across all positions.