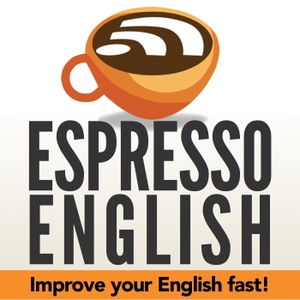 Espresso English Podcast
By Shayna Oliveira
What's Espresso English Podcast about?
On the Espresso English podcast, you'll learn English grammar, vocabulary, phrases, idioms, and more. Espresso English lessons are clear and practical, making it easy to learn the language quickly and effectively.
Visit http://www.espressoenglish.net to get English courses and e-books that will help you learn faster!