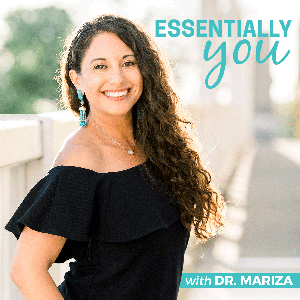 Essentially You: Empowering You On Your Health & Wellness Journey With Safe, Natural & Effective Solutions
By Dr. Mariza Snyder
What's Essentially You: Empowering You On Your Health & Wellness Journey With Safe, Natural & Effective Solutions about?
Essentially You is all about reinventing your health with safer, more effective natural solutions and powerful lifestyle changes so you can become the CEO of your health.
Host Dr. Mariza Snyder provides you with natural remedies, protocols, and effective solutions for women, both from her own knowledge and expertise on the topic, as well as through conversations with many of the leading health practitioners, researchers, and experts today. These episodes will leave you feeling empowered to make educated decisions about you and your family's health.