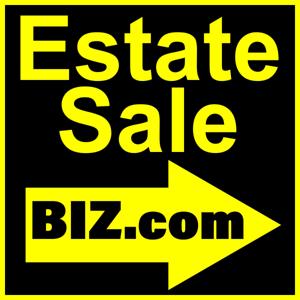 Estate Sale Business
By Ronald Andrew Murphy
What's Estate Sale Business about?
At the Estate Sale Business Podcast, and at the companion website, estatesalebiz.com, we're dedicated to serving estate sale business owners and managers. Our goal is to provide you with the news, information, and training that can help make your business more successful, sustainable, and profitable! The show is hosted by Ronald Andrew Murphy.
The Estate Sale Business is a challenging one. Demands are many. From dealing with families at an emotional time, to fairly valuing a broad assortment of personal property, to running the actual sales - the potential for problems never stops. Every sale is different. Every client unique. Every headache yours.
It takes a lot to run a business like this. One thing is key. That's knowledge. Knowing what to do and how to do it at every stage is crucial to your success.
This podcast is dedicated to helping you get and use that knowledge. Through this show and its supporting website, we provide a broad range of up-to-date, how-to information specific to running your estate sale business We specialize in providing knowledge that helps make you more successful.
Here are some examples of topics and ideas we cover:
-- How to generate a steady stream of prospects without paying for advertising
-- How to set and present commission rates and fees to keep your business profitable
-- How to manage traffic on sale days to maximize sales and minimize problems
-- How to stage the sale items to generate the maximum viewability and optimal sales
-- How to use a website and email to make your business available 24x7 without needing extra technical support
-- How to beat the competition for sales and for sales day traffic
One of our most popular areas is pricing personal property. We provide easy-to-use valuation guidelines and keep them updated for the current market. We offer information to help you quickly and accurately identify styles, periods, and how to distinguish real antiques and collectibles from later reproductions and knock-offs.
Along with helpful how-to's about these and many other subjects, we also feature real stories of estate sale businesses. We cover some of the challenges they face and how they overcome them. We look for identifiable success factors and talk about how you might apply them to your own business.
Unlike some folks who offer information or training for estate sales, our background goes beyond the operation of a single estate sale business. While we have that first-hand know-how, we seek out the secrets of success from multiple business owners. We research broadly to get more than one person's opinion and experience. Plus we cross boundaries with our research. We gather information not just from estate sellers but also antique and vintage dealers, consignment shops, and appraisers. It's our belief that no one business, no one owner, has all the answers. That's why we source widely. And we bring those resources directly to you in short information-packed shows, backed up by additional references you can later choose to review on our website.
Show episodes are published twice a month, at the beginning and in the middle of each month, typically the first and fifteenth. At the same time, the transcript appears on the podcast episode page. When there are other supporting written or audio materials, they can be found on the same episode page.
Our vision is that the information we provide will help your estate sale management business thrive. And that you will use that knowledge to make your business become more successful, sustainable and profitable.
For more information on the Estate Sale Business Podcast, visit EstateSaleBiz.com.