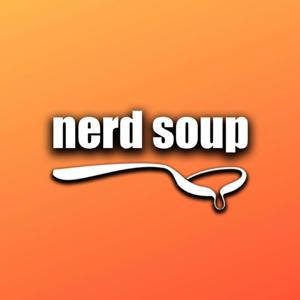 The Soup Gang reviews Eternals & The French Dispatch. Plus, Ana de Armas will star in a John Wick spin-off movie, Ryan Gosling has been cast as Ken in the live-action Barbie movie starring Margot Robbie & Vin Diesel asks The Rock to re join the Fast & Furious franchise. 
TOPICS:
00:00 - Eternals Review
27:40 - The French Dispatch Review
41:03 - US Weekend Box Office Recap
47:43 - Ana de Armas Starring in John Wick Spin-off
54:53 - Ryan Gosling Cast as Ken in Live-Action Barbie Movie
1:02:00 - Vin Diesel Wants The Rock to Return to the Fast & Furious Franchise
1:05:50 - FAN QUESTIONS!
Listen to episodes of 'The Nerd Soup Podcast' at nerdsouppodcast.buzzsprout.com
FOLLOW US ON TWITTER, INSTAGRAM & FACEBOOK!
TWITTER! - twitter.com/NerdSoup
Aaron Twitter: @nerdsoupmonkey
Beau Twitter: @beausoup
Teddy Twitter: @TeddyNerdSoup
Nash Twitter: @AnthonyJQNash
Marissa Twitter: @purplegirlns
INSTAGRAM - www.instagram.com/nerdsoup
FACEBOOK! - www.facebook.com/NerdSoup
Visit our Patreon page here - patreon.com/nerdsoup