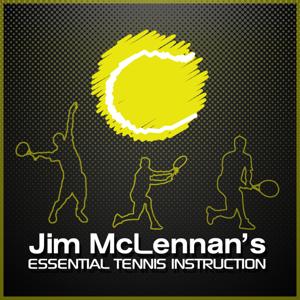 Swing path, type of spin, power, 3d playback (with Zepp) but perhaps the most interesting as well as the most useful is the data that shows where you make contact on the racquet face.
And before going further, one of the most important (IF NOT THE MOST IMPORTANT) skills in the game of tennis is concentration, focus, and closely and continually watching the ball.
The post ETI 035 | The Dead Spot on the Racquet Face appeared first on Jim McLennan's Essential Tennis Instruction.