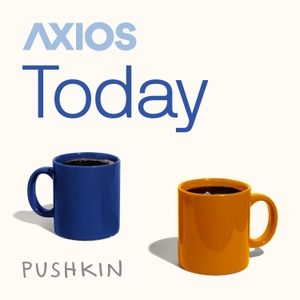 Evacuating our Afghan allies
08.19.2021 - By Axios Today
It's been four days since the Taliban took over the capital city of Kabul and declared victory in Afghanistan. In the past few days, we've seen shocking images of people clinging to planes at the Kabul airport trying to get out of the country.
Plus, consumer spending isn't deterred yet by the Delta variant.
And, Facebook claims vaccine hesitancy is on the decline.
Guests: Truman Center for National Policy's Camille Mackler, Axios' Sam Ro and Ina Fried.
Credits: Axios Today is produced in partnership with Pushkin Industries. The team includes Niala Boodhoo, Sara Kehaulani Goo, Dan Bobkoff, Alexandra Botti, Nuria Marquez Martinez, Sabeena Singhani, and Alex Sugiura. Music is composed by Evan Viola. You can reach us at [email protected] You can text questions, comments and story ideas to Niala as a text or voice memo to 202-918-4893.
Learn more about your ad choices. Visit megaphone.fm/adchoices