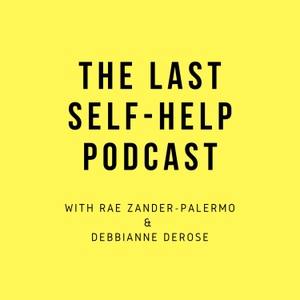 The Last Self Help Podcast
By Unity Online Radio
What's The Last Self Help Podcast about?
The Teachings of Abraham are some of the most dynamic, captivating, and spiritually informed teachings on our planet today. Some call them the leading edge of conscious expansion, which makes them a perfect complement to what Unity teaches. This is a program focused on getting REAL about the Law of Attraction and making it work for your everyday life.
Rae and Heather have been longtime Abraham students and teachers. They have also built their own practices around the simple, but profound premise that feeling good is a key to allowing all you want into your life. They call it the "feel good" flow!
They go deep into the heart of understanding the power of our emotions as a guide to connect with God/Spirit/Infinite Intelli­gence. They reveal each week how to turn thoughts into things for a joyous expansion.
They have a deep appreciation for Esther and Jerry Hicks, and intend to joyously partake in the celebration of this work that has changed their lives and the lives of millions ... and created a powerful awakening on our planet.
Everyday Attraction is sponsored by doTERRA.
The ideas and opinions expressed on this program do not necessarily reflect the teachings of Unity.