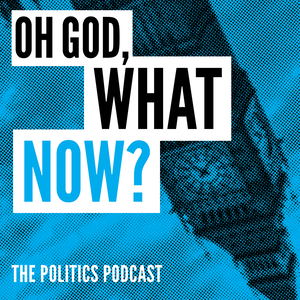 What if they held a Culture War and nobody turned up? A new report says Jo and Josephine Public are less riled by hot button rage issues than we think. Plus, all of a sudden Johnson is wobbling, with a disastrous crime policy launch, his vapid "levelling up" speech, and cratering approval numbers. Are Labour finally making headway on policy or is Johnson getting found out? Plus, the world's least sporty panel discusses the Olympics. 
"Maybe the Government's plan is to make the roads so unsafe we can't get to the supermarket to see how empty the shelves are." – Naomi Smith"Parts of the system aren't holding firm because the Prime Minister is marking his own homework." – Ian Dunt"The strange this is that for a lot of people Johnson has DE-toxed the Tory Party…" – Ros Taylor"Finance, farming, fashion… All the F's have been F'd by Brexit." – Naomi Smith
www.patreon.com/ohgodwhatnow
Presented by Dorian Lynskey with Ros Taylor, Naomi Smith and Ian Dunt. Produced by Andrew Harrison. Assistant producers: Jacob Archbold and Jelena Sofronijevic. Audio production by Alex Rees. OH GOD, WHAT NOW? is a Podmasters production.
See acast.com/privacy for privacy and opt-out information.