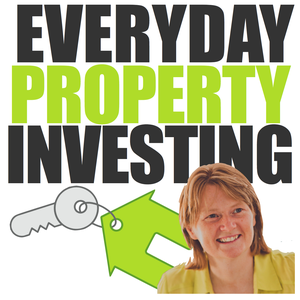 Everyday Property Investing: Property investment education and information
By Kaz Young | Property Investing and Real estate investment education and advice
What's Everyday Property Investing: Property investment education and information about?
Are you looking to increase your knowledge about property investment but don't know where to start? Everyday Property Investing is about everyday people achieving extraordinary things! Our mission is to empower everyday people to achieve wealth and financial freedom through property investing. We are real people, sharing real estate investment education, knowledge and experiences with the aim of achieving success. We aim to increase your knowledge on real estate investing in an interesting, entertaining and relevant manner!
Are you unsure who to trust as you receive the 'sales pitch' from property investment companies? Negative gearing, positive cash flow, renovations, no money down property, property development...what is best for you? When it comes to learning about property investment there are many sources of knowledge, property investment courses, real estate experts and many property investing and investing strategies to follow. Ultimately though, the path you take and the outcome you get will be up to you. We're not here to be the real estate investment guru – we're here to share our property investment and real estate investment knowledge, build a community of like minded people to share knowledge and experiences and to empower you to determine your own strategy, to make your own decisions and to create and shape your own financial freedom and wealth creation – and hopefully to entertain you along the way!