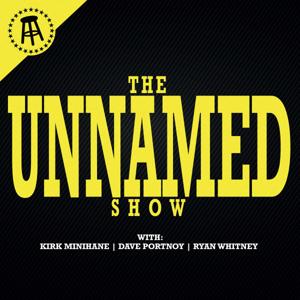 Things get heated when Jersey Jerry comes on the podcast to address Jeff Nadu's comments about him and a potential RnR matchup. We discuss some of Dave's recent TikToks, an upcoming trip to Chicago, and Tyron Woodley's comments about Dave.
Please support our sponsors:
Presented by Tradezero
Sign up with https://barstool.link/TradeZero
Birddogs
Go to https://barstool.link/BirddogsBSS and use promo code DAVE.
Felix Gray
Check out https://barstool.link/FelixGrayDave. Free Shipping. Free Returns. Free Exchanges.
ZipRecruiter
Try ZipRecruiter FOR FREE at https://barstool.link/ZipRecruiterPortnoy.
Check out Barstool Sports for more: http://www.barstoolsports.com