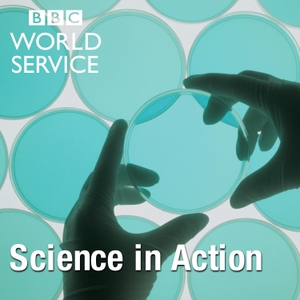 As Covid cases surge almost beyond belief in India, how much is to do with social distancing, and how much to do with the mutations to the original virus?
Ramanan Laxminarayan talks to Roland from Delhi about ways in which the huge second wave could and could not have been predicted and avoided. Suggestions of the latest variant to make the headlines, B1.617, have got virologists such as Ravindra Gupta working hard to identify the clinical significance of the latest combinations of mutations.
In the journal Science, Stephen Chanock of the US Cancer program reports work with colleagues in Ukraine looking at the long footprint of radiation dosing from the Chernobyl nuclear disaster, 35 years ago this week. In the first of two papers, they find a definite footprint of radiation damage accounting for the many sad cases of thyroid cancer in people alive in the region at the time. But in another study, they looked at whether any higher level of mutations could be detected in the germlines of children conceived subsequently to parents who had experienced radiation in the disaster. While the parents' own health is often affected, 35 years on, thus far their offspring show no widespread elevated levels of disease, as was commonly expected.
And in the week that the world witnessed a guilty verdict delivered in the trial for the murder of George Floyd in the US, David Curtis of the University of Utah and colleagues report in the journal PNAS a study that suggests the widespread media coverage of acts of racial violence, including deaths at the hands of police, leads to poorer mental health in Black Americans. As the BBC's Samara Linton reports, the study involved google search data over five years up to 2017, and nearly 2.3 million survey respondents.
Image: NurPhoto/Getty Images
Presenter: Roland Pease
Reporter: Samara Linton
Producer: Alex Mansfield