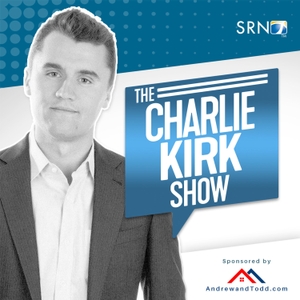 When you watch Joe Biden give speeches—or just generally go about his day to day tasks as president—it isn't too big of a stretch to believe he's not really in charge. So it begs the question: who is? With the latest developments surrounding the 2020 election and how Corporate Oligarchs worked to bankroll Biden's "victory," new details are emerging about an omnipresent Shadow Government who both installed Biden and are pulling his puppet strings as they all steer America down a destructive path. Charlie's joined by Phill Kline, Director of The Amistad Project, who has been a regular guest on the show to discuss Zuckerboxes and the fraud surrounding the 2020 election for months to unpack this all. He also dives into the supply chain crisis, Rogan v. Gupta, a potentially positive GOP Bellwether in Iowa, and much, much more on this in-depth and extensive episode of The Charlie Kirk Show.
Support the show: http://www.charliekirk.com/support
See omnystudio.com/listener for privacy information.