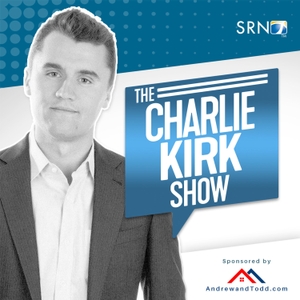 Coming to you LIVE on the latest stop from TPUSA's Exposing Critical Racism tour, Live from Bernie Sanders' back yard in Vermont, Charlie takes on a packed house filled with supporters and democratic socialist detractors alike. His speech goes in depth on what it means to live a good and fulfilled live and how only God and the natural order can help one achieve that. This all comes ahead of a raucous Q&A where Charlie takes on the lies of Socialism's success, perfectly claps back at a cultural Marxist's attempt to pin him to the mat on CRT, and also heard comments from multiple non-American students who have messages of their own for the Marxist, American left. 
Support the show: http://www.charliekirk.com/support
See omnystudio.com/listener for privacy information.