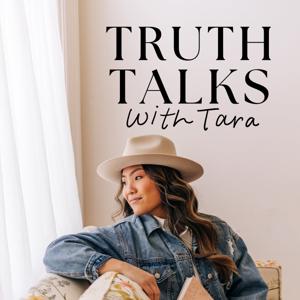 The gloves are coming off, friend. We see and hear it everywhere... on social media, the news, in our conversations and sadly, some of our churches.
"Progressive Christianity" is a hot-button topic. What is it? What's so wrong and dangerous about it? As true believers, we need discernment on this issue so that we can spot it and stand against it in the world and our own lives.
Join us in today's episode as we unpack what Progressive Christianity is, how it differs from true Christianity, how to get back to the true gospel and ways to spot a progressive belief or speaker.
CONNECT WITH TARA:
Instagram: https://www.instagram.com/misstarasun/
Website & Blog: https://www.tarasunministries.com/
YouTube: https://www.youtube.com/c/TaraSun/
The free, email family: https://view.flodesk.com/pages/5f5293472c60490027bc8d16
EXTRAS:
Shop Tara's stickers: https://the-tara-sun-shop.myshopify.com
Shop Tara's favorite Bibles & journals: https://hosannarevival.com/collections/beautiful-bibles?ref=18
Learn about Tara's Compassion child & get involved: compassion.com/tarasun/
Recommended resources for your life and faith: tarasunministries.com/recommended
Learn more about your ad choices. Visit megaphone.fm/adchoices