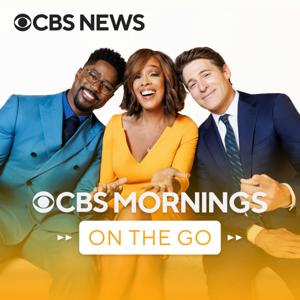 8/30: Extreme flooding is threatening the water supply in Mississippi. Tennis legend Serena Williams wins her first round match at the U.S. Open.
08.30.2022 - By CBS Mornings on the Go
A state of emergency has been declared in Jackson, Mississippi due to a developing water crisis. Weekend flooding severely damaged a water treatment plant there. President Biden is hitting the road ahead of the coming midterms, with a stark new message. One of the two people killed in a supermarket shooting in Bend, Oregon on Sunday is being hailed as a hero. Ukrainian forces say they are gaining ground in a new counteroffensive against Russia. There's heavy fighting right now in the area around Kherson, a crucial port city near the Black Sea. It was a triumphant homecoming last night for tennis legend Serena Williams at the U.S. Open.
See Privacy Policy at https://art19.com/privacy and California Privacy Notice at https://art19.com/privacy#do-not-sell-my-info.