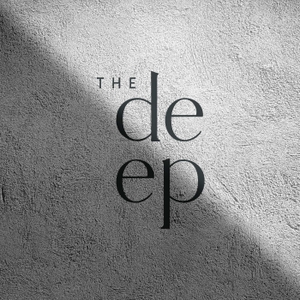 Extreme Post Natal Depression
02.08.2021 - By The Deep
Post natal depression - we hear this term a lot. 1 in 5 women will experience it post birth.
But what if it was extreme, on the very other end of the spectrum? What if your mental health deteriorated so quickly and dangerously your life and your newborn was at risk of harm or worse? What if you needed to be institutionalized for years, given ECT treatments and every drug imaginable to try and help?
This wasn't a "what if" for Taryn, this is her story.
Content warning: This episode contains descriptions of post natal depression, self harm and suicide. For assistance, resources are listed below.
•Gidget Foundation: 1300 851 758 or gidgetfoundation.org.au
•PANDA: 1300 726 306 or www.panda.org.au
•Lifeline: 13 11 14 or www.lifeline.org.au
Credits:
•Joanne Helder - Producer
•Caleb Jacobs - Music
•AJ Davis - Comms Manager
Please DM us your thoughts and burning questions to @whatsthedeep or head to zoemarshall.com/thedeep.
The Deep is a place for you. If you love it please subscribe and leave us a rating or comment if that tickles your fancy.
The Deep acknowledge the Traditional Custodians of the land on which we work and live, and recognise their continuing connection to land, water and community. We pay respect to Elders past, present and emerging.