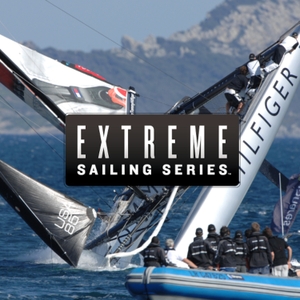 Extreme Sailing Series Vodcast
By Extreme Sailing Series
What's Extreme Sailing Series Vodcast about?
The Extreme Sailing Series is an international inshore racing circuit bringing together the best skippers on the planet - from Olympic medalists to round-the-world record holders - competing against each other in state of the art 40-foot catamarans.
The crews, racing identical speed machines, battle it out on short courses set very close to the shore and at the heart of cities, in order to bring the action to the public, who sometimes stands less than 5 metres away from the boats!
http://www.extremesailingseries.com/
The Extreme Sailing Series 2012 kicked off in February in Muscat, Oman, and will visit 8 countries spanning Europe, Arabia, Asia and South America, including China, Turkey, Portugal, the UK, Italy, France and Brazil.