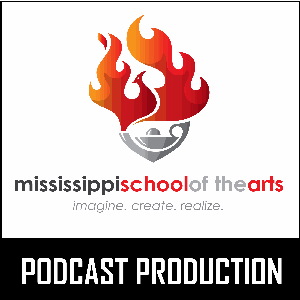 E10 – Ezekiel Andrew McCall Shares Insight as a Performing Artist
02.26.2020 - By Creative Expression
A native of Greenwood, Mississippi, Ezekiel McCall is rising in the ranks as a theater star. A graduate of Mississippi School of the Arts, Mississippi College and the University of Southern Mississippi, McCall has performed in numerous events all over the country. He is also a past recipient of the MSA Alumni Hall of Fame.
The Phantom in "Phantom of the Opera," the Beast in "Beauty and the Beast," and Coalhouse Porter in "Ragtime" are just a few performances in his portfolio.
Ezekiel joined us at MSA to conduct masterclasses and was the center of a dinner theatre performance benefit for the Mississippi School of the Arts Foundation held February 21, 2020. Ezekiel also joined us for an interview on Creative Expression, sharing his insight on how he got started, the performance industry today, and some encouraging steps it takes to get there.
Ezekiel Andrew official web site
"Ezekiel Andrew, Baritone" Facebook Page
Theater star returns to his roots at MSA, teaching and performing via The Daily Leader
Suzanne Hirsch (Host), Ezekiel McCall (Guest). Digital music by Thomas Hart (Media c/o 2018).