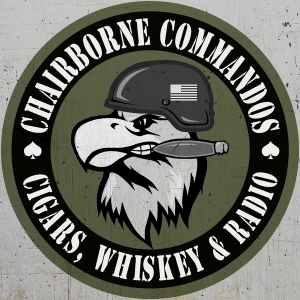 On today's show:
* US Air Force says F35 may be ready to deploy by late December!  On that note, the F35 did outstanding in red flag drills with 94% hit rates, ZERO computer malfunctions, and a perfect kill rate against the F15 Eagle.
* Denmark places an order for the F35
* Air Force decides that revealing the cost of the new B21 empowers US adversaries and hurts taxpayers; and therefore, must remain a secret.
* Snowden now roaming freely across America.
* US Army testing reactive armor on Abrams tanks.
* Strange News
* Listener Q and A
* The first annual meet-up is scheduled.  Go to the 4 min 12 sec. point of the show for the members only link and gain access to the party.
Write Us A 5 Star Review:
http://ChairborneCommandos.com/review
Get the gear you need:
http://ChairborneCommandos.com/pvc
http://ChairborneCommandos.com/coffeemug
Visit Our Show Sponsor:
Attention military units, first responders and anyone needing a custom PVC velcro patch! Visit flexsystems.com for all your PVC patch needs and be sure to tell them Chairborne Commandos sent you and get 50% off mold fees for 500 or more parts!
http://www.flexsystems.com/custom-velcro-patches/