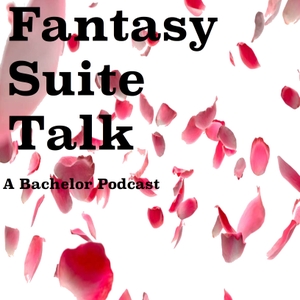 Fantasy Suite Talk- A Bachelor Recap Podcast
By Alex & Ashley
What's Fantasy Suite Talk- A Bachelor Recap Podcast about?
Each week childhood besties Ashley (a Bachelor newbie) and Alex (a relative vet) recap each beautifully cringeworthy moment of the Bachelor! From the crazy ladies to Nick's six pack- they cover it all!
Join them on this beautiful "journey" to watch Nick attempt to finally find love, and sit back and enjoy as they shamelessly roast the "process."