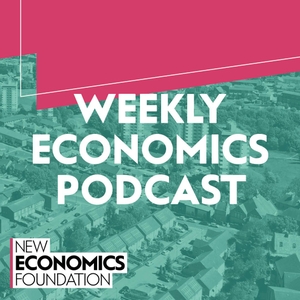 With the COP26 global climate conference coming up later this year, we're spending five episodes this series looking at pressing climate issues. In this episode we're talking fast fashion.
Summer is here and Love Island is all over the telly. The show's sexy singles are competing for big prize money, and the inevitable sponsorship deals with fast fashion brands like Shein, Boohoo and Pretty Little Thing. But these companies have been accused of exploiting their workers and polluting the environment.
Our t-shirt label might say 'made in China', but the raw materials and finished product have often travelled around the globe before it ends up in our wardrobes. How have we ended up with such a complicated system? What are the costs for our environment, and the people who make our clothes? And what can the fashion industry tell us about how our global economy works?
In this episode Ayeisha is joined by Maxine Bédat, director of New Standard Institute and author of Unraveled: the life and death of a garment.
- Grab a copy of Maxine's book: https://www.penguinrandomhouse.com/books/611479/unraveled-by-maxine-bedat/
- Find out more about the New Standard Institute: https://www.newstandardinstitute.org/
-----
Music by Blue Dot Sessions and Podington Bear, used under Creative Commons licence.
Researched by Margaret Welsh. Produced by Becky Malone.
Enjoying the show? Tweet us your comments and questions @NEF!
The Weekly Economics Podcast is brought to you by the New Economics Foundation. Find out more at www.neweconomics.org