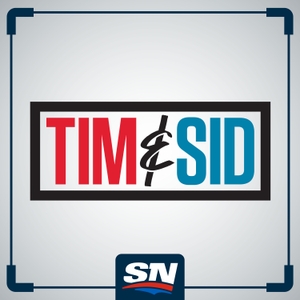 Feb. 9: Brian Burke & Nick Kypreos!
02.10.2021 - By Tim and Sid
How impressive are the Maple Leafs right now? Does Vancouver need to make a move or two? What does John Tortorella benching of Pat Laine mean for Columbus? Alvin Williams (23:15) explains why it would make sense if the Raptors traded Kyle Lowry this season. New Penguins Hockey Ops President and now former Sportsnet employee Brian Burke (35:24) joins the show to discuss his newest endeavour in Pittsburgh and how he plans to make the Pens cup contenders again. Nick Kypreos (44:58) joins Burke to reminisce about years past and how Sid Crosby could benefit with Burke under the helm. Arash Madani (1:10:59) breaks down all the Canadians in the Aussie Open this year. Plus, a viral internet story involving a cat, a judge and a zoom call you need to hear to believe.
The views and opinions expressed in this podcast are those of the hosts and guests and do not necessarily reflect the position of Rogers Sports & Media or any affiliates.