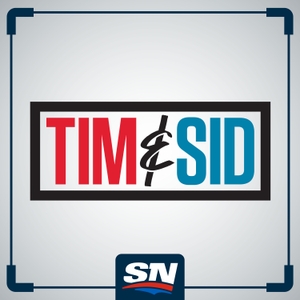 Feb. 3: Fred VanVleet joins the show after dropping 54!
02.04.2021 - By Tim and Sid
Raptors guard Fred Vanvleet (1:23) joins Tim & Sid live from Florida a day after setting the Raptors' single game scoring record with 54 points against the Magic. Fred reflects on how his career inspires other athletes that go undrafted. Elliotte Friedman, aka Barry Horowitz (25:42) stops by to explain the COVID issues the NHL is currently dealing with, how the Senators could use better goaltending and where Tony DeAngelo could wind up. Plus, you gotta hear what Paul Maurice had to say about defending Blake Wheeler. Pro Football Hall of Famer Cris Carter (44:58) drops his Super Bowl prediction and praises Laurent Duvernay-Tardif. Finally, Kenny Smith (1:07:33) weighs in on Vanvleet's career night.
The views and opinions expressed in this podcast are those of the hosts and guests and do not necessarily reflect the position of Rogers Sports & Media or any affiliates.