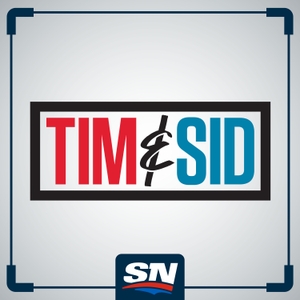 Feb. 12: Steve Dangle vs EDGE!
02.13.2021 - By Tim and Sid
Tim and Sid wonder what the Houston Texans are doing after releasing JJ Watt and turn it into a Match Game. Adam Rank of NFL Network (25:01) explains why Deshaun Watson is a top 5 quarterback in the NFL. Kevin Bieksa (44:58) weighs in on last night's NHL action. Steve Dangle (1:10:58) gives his side of his feud with WWE superstar EDGE after Thursday's show. Plus, Best of the Week.
The views and opinions expressed in this podcast are those of the hosts and guests and do not necessarily reflect the position of Rogers Sports & Media or any affiliates.