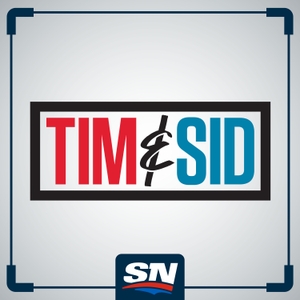 Feb. 1: Will McDavid or Draisaitl Break Daryl Sittler's 10 Points in a Game Record?
02.02.2021 - By Tim and Sid

Tim and Sid break down the incredible performance of Connor McDavid and Leon Draisaitl versus Ottawa over the weekend, and how weird Super Bowl media week is during a pandemic. Cassie Campbell-Pascal (51:34) tells us why she thought she was watching history on Sunday night and rationalizes the trade requests by Victor Mete and Sam Bennett. Rich Gannon (1:11:35) contemplates if Patrick Mahomes is the most skilled QB to ever play the position and says this Super Bowl will still be just as exciting as past games.
The views and opinions expressed in this podcast are those of the hosts and guests and do not necessarily reflect the position of Rogers Sports & Media or any affiliates.