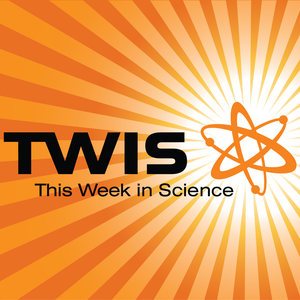 What is in the This Week in Science Podcast?
Fish Limbs, Conch Sounds, Animal Stress, Fractal Vision, Ongoing Evolution, Allergy Woes?, Ocean Carbon Cycle, Dragonfly Flight, Orphan Bat Moms, Discriminating Search, Political Marketing, Happy Bones, Sad Sperm, And Much More…
Become a Patron!
Check out the full episode of our science podcast on YouTube. You can do that here.
And, remember that you can find us on all the podcast directories. If you are looking for science podcasts on Spotify, we are there! Science podcasts on Google? We are there! You're looking for science podcasts on iTunes, science podcasts on Apple? We are there, too! Just look for This Week in Science…
Disclaimer, Disclaimer, Disclaimer!!!
When you think about it…
(Whatever it is you happen to be thinking about)
Keep in mind that the thing you are thinking about,
Has been thought about before.
If for example you are thinking about how to get a rock out of your shoe
Without having to remove the shoe…
Chances are somebody has thought about doing this before.
It doesn't mean that others have spent time
thinking of how to get rocks out of your specific shoes
with your specific feet in them.
But certainly others have encountered a similar situation
May have even found solutions.
So whatever you occupies your mind.
Think about it.
Then find out what others have thought about it;
Taking on ideas, solving problems, with sets of solutions
Is always better than going it alone.
Nowhere is that more true than when talking about
This Week in Science
Coming Up Next…
Let's start with the science news
Fish...